visit

Understanding
of
GENETICS

Author : Zenon Kelper


visit
---

From the Letter :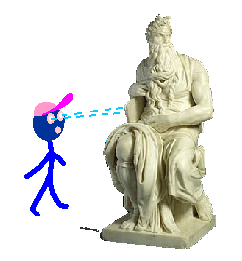 to the Code :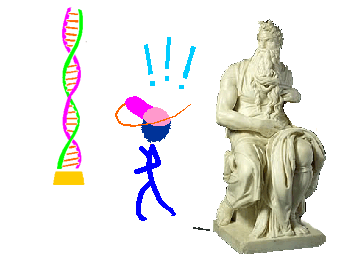 Human identity proceeds from the Logic of the Letter (alias Logic of Significance) to the Logic of Code - a movement which has been illustrated as the alternative between the initiation of the Letter and the discovery of DNA.
It is an individual as well as a Social and Collective movement.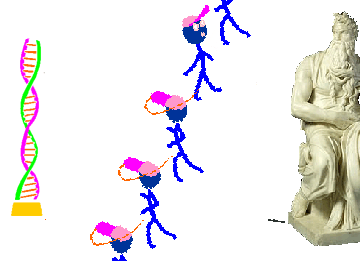 This Social Representation supports the super-imposition of the Freudian opening of the science of the space called Psyke as a Collective Psychological phenomenon.
Here is the Schema of Sociology :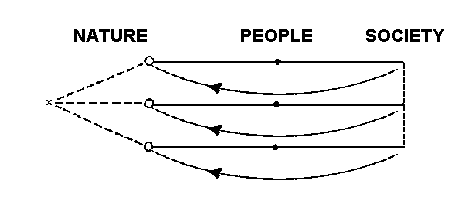 and here is its super-imposition with the Industry of Genetics comparison
This Model has been identified as the Psychology of Democracy

Democracy happens when the inhabitants of Plato's Republic are identified by their Code (i.e. named according to a Logic of Code) - it can be illustrated as such :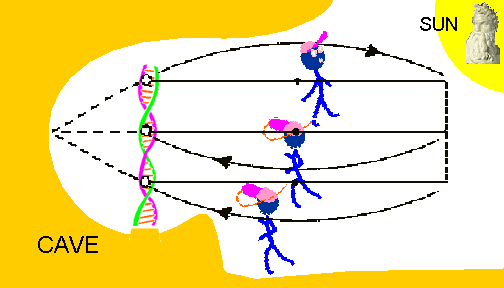 This illustates Plato's Cave occupied by the genetic identity of the community. The beings, once attached in the Cave are therefore able to move and to consider their Code within an ecosystem.

It is a Classical Model of Western Psychology which integrates in its Modern version the factor of sophisticated and High Technology (Cybernetics, Genetics, Ecology)
Optical Model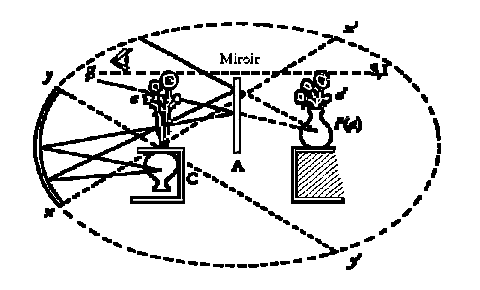 alias Democracy & High-Technology
This psychology depicts the process of naming the genes (Name-of-the-Father) which imposes a Super-determination of Social History.
Reciprocally, it deciphers the DNA code (i.e. series of Articles, series of Genes) as a linguistic process.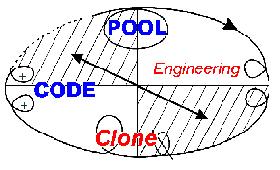 This schema shows a model of DNA regulation super-imposing a description of human psychology.
It has been presented by Lydia Torasi, working with Jacques Lacan upon her Genetical Model of the Unconscious.
Such connexions suggest that a Psychoanalytical Model can be applied to the scientific representation of DNA - thus indicating a possible Ethics for Genetic Engineering.

END OF THE PAGE
---
FOOT PAGE
EXCHANGE IDEAS, IMPROVE KNOWLEDGE

In association with the present www.akhnaton.net
CYBEK and www.dnafoundation.com offer
Registration to a Mailing List - free subscription
Where you can send and receive messages to and from the readers.
It also kep you informed with the updates of the sites
Membership access area - one time $15 fee
Where you can purchase and download e-books & e-documents
You can also follow the e-book THE VEIL in progress,
get in contact with Z.Kelper and other services
All transactions are secured
To send an email at Zenon Kelper


HOME

MAP of site

Comprehensive URLs List

MOST visited

DNAge

Membership



© William Theaux 1949-1999